The design manual should be helpful in how to use this identity. No files or guidelines should be violated.
The purpose is to strengthen Ling Ling as a brand.
11% angle
This is the primary logo for LingLing, but if it doesn't fit with the layout, use the no tilted logotype.
Colour should be bright, fresh and vibrant and work in harmony with any other content that you are using such as imagery or with the context that the piece will be seen
The Ling Ling font was chosen because it is strong, bold, modern and punchy.
We use photography to depict our products, the interior, as well as depicting details of our campaigns, and to create atmospheric shots.
Typeface: Aktiv grotesk, 11pkt
Name and restaurantname:
Big letters and bold
Newsletter link:
fursetgruppen.no/nyhetsbrev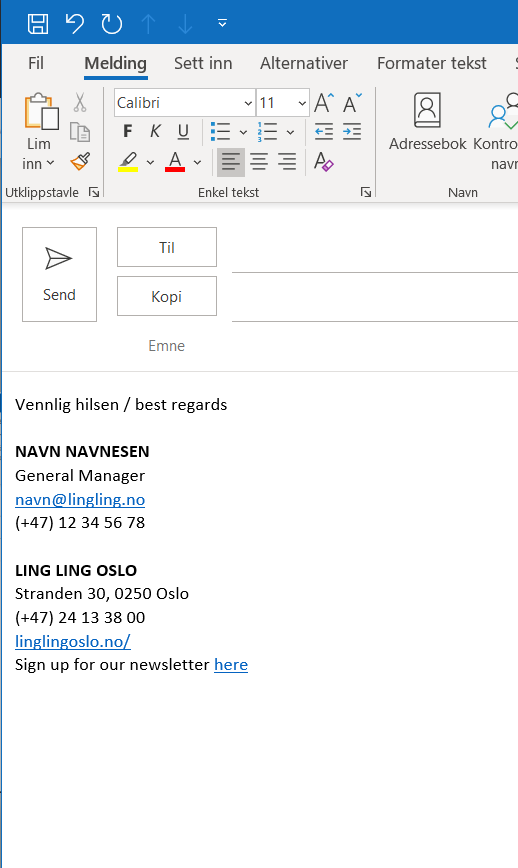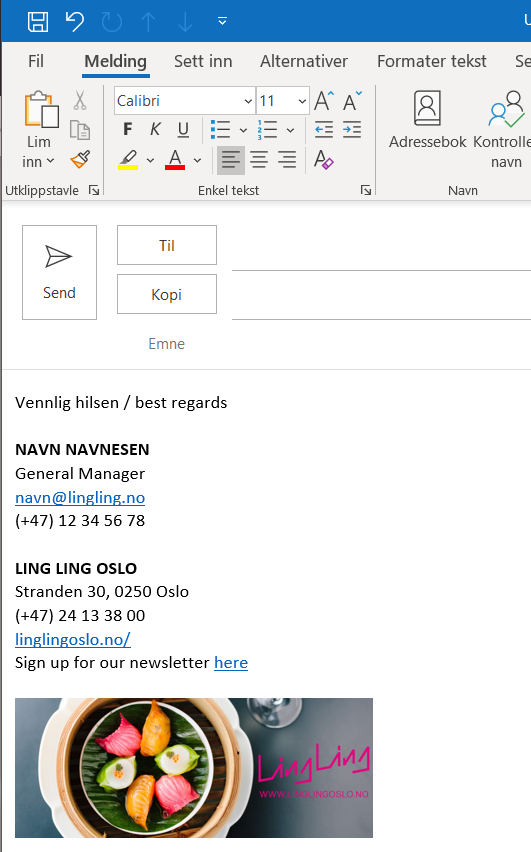 Examples of how to use logo and symbol.
Archives
Former brand guidelines